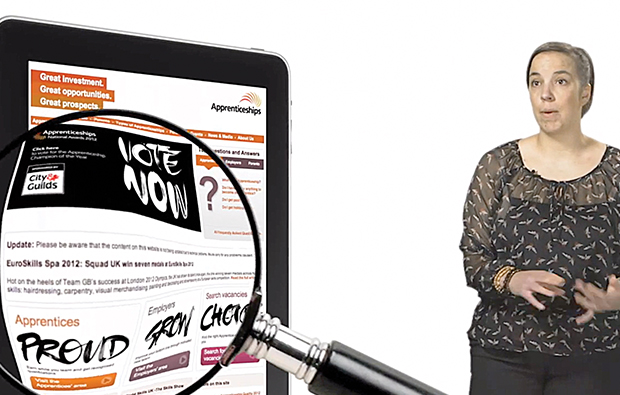 The National Apprenticeship Service (NAS) has launched a film to encourage more young people into apprenticeships in the care sector.
The film features four current and former apprentices working in different roles across the sector discussing how an apprenticeship has benefited them.
Lindsay Giess, 32, who features in the film, completed an advanced apprenticeship in health and social care and is now a senior carer at a residential home.
She said: "I knew for quite a while that I wanted to work in this sector but I wasn't sure of the best way to go about it.
"Being an apprentice meant from the outset I was doing exactly what I wanted to do – [it] is one of the best decisions I ever made."
Care employers are being encouraged to promote the film across the sector and to young people, and it will also be used by NAS as a resource for schools and careers events.
To see the film, visit apprentice.tv
Featured image caption: Lindsay Giess in the NAS film that encourages young people into the care sector