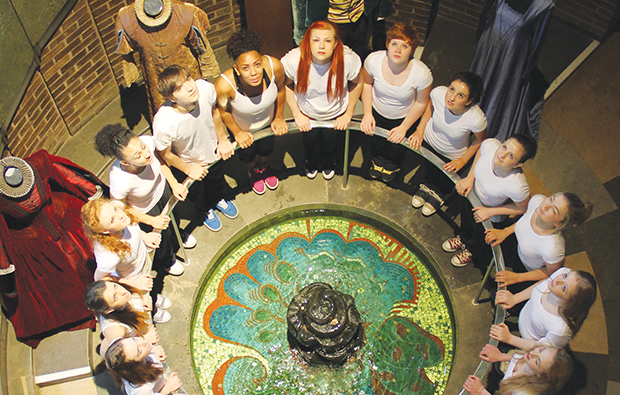 All the world's a stage for Stratford-upon-Avon college dance students who will dance outside the Royal Shakespeare Company (RSC) as pre-show entertainment.
The BTec level three dance students have devised a site-specific performance that is inspired by Shakespeare's sonnets and uses the floors, pillars, staircases and walls of the theatre's front-of-house areas.
College dance lecturer Laura Dredger said: "It's a unique and exciting opportunity for the students to explore and perform in such a historic and world-famous venue.
"We are lucky to have this opportunity and we would like to thank the RSC."
The dancers will be entertaining theatre-goers before Thursday and Friday's productions of A Mad World My Masters, As You Like It and Hamlet.
Struan Leslie, head of movement at the RSC, said: "We have had a great time sharing our knowledge and skills in movement.
"It has been highly rewarding watching the students' work develop from these ideas."
Featured image caption: Students will use the theatre's font-of-house area for their performances