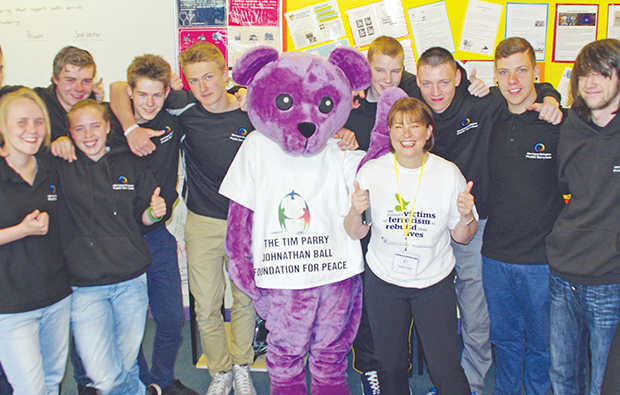 Raising money for charity was a piece of cake for public service students near Manchester.
The Warrington Collegiate services students raised more than £80 for the 'Peace of Cake' campaign for the Peace Centre, which works to support victims of terrorism and their families.
The students were thanked by mascot Hero the Bear and former police officer Pam White, who was caught up in the 1983 IRA bombing of Harrods, and who now works with the charity.
Pam said the charity was "delighted" by the students' efforts.
She added: "As well as enjoying some really nice cakes they raised a fantastic amount of money."
Featured image caption: Pam White with Hero the Bear and Warrington Collegiate students