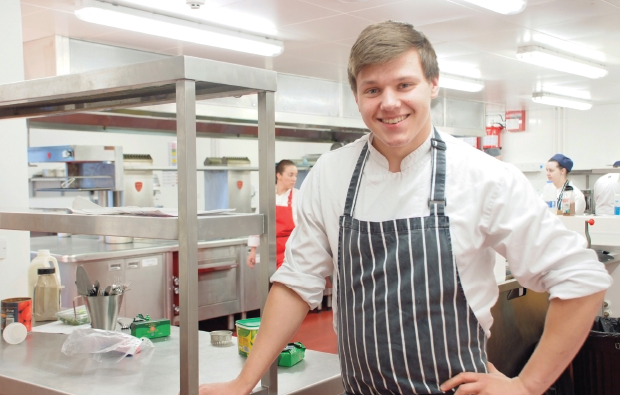 A catering and hospitality student has proved that he can stand the heat in the kitchen by landing his dream job at one of the UK's top hotels.
Nelson and Colne College student Jonathan Nadin, 19, will join the kitchen at Rudding Park in Harrogate, which was voted best hotel in the UK at the TripAdvisor Traveller's Choice Awards 2013.
"I am really looking forward to starting," said Jonathan. "I'd like thank all the tutors for pushing me in the right direction and particularly Nick Hatch for taking the time to help me get through the level three course."
Jonathan was given an interview for the job when he took his CV with him on a college tour of the restaurant.
Featured image caption: Nelson and Colne College student Jonathan Nadin, who is looking forward to starting work at Rudding Park