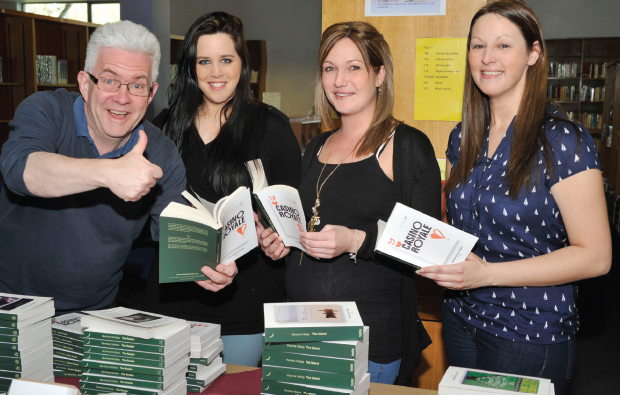 Ian McMillan, the Barnsley Bard, popped into a Yorkshire College to speak at an event organised by students. The poet, playwright and broadcaster entertained around 60 people at Doncaster College with anecdotes and readings.
The event was organised by English BA students Emma Carlyle, Jade Fisher, Laura Mason and David Powney as part of an academic professional development course.
"We have worked on it all year and we hope we have pulled the task off successfully," Emma said.
Free books by six different authors were handed out and stands run by the Dyslexia Support Group and Reading for children gave out information.
Ian McMillan said: "It was one of the best organised events that I've attended."
Featured image caption: From left: Ian McMillan with Emma Carlyle, Jade Fisher and Laura Mason