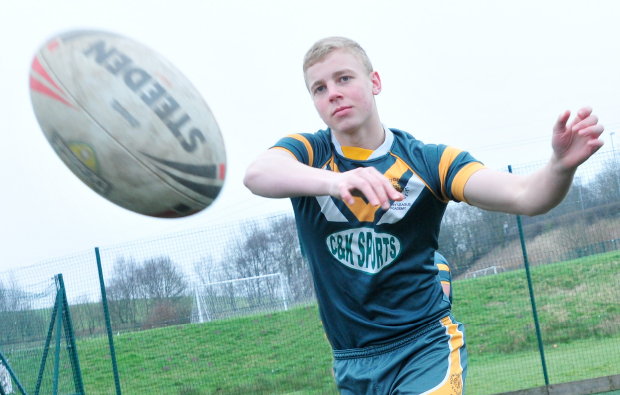 A Rochdale sports student is in rugby heaven after signing a professional contract with St Helen's Rugby League Football Club — nicknamed the Saints.
Jack Ashworth, 17, is in his second year of a BTec diploma in sport, at Hopwood Hall's rugby academy, which allows him to split his time between training and studying.
Jack said: "I have really enjoyed my time at Hopwood Hall …  It has been hard work but I knew it would be worth it in the end.
"Now that I have earned my first pro contract, my next goal is to get a super league squad number with the first team."
Jack's college tutor, Matt Calland, recommended him to the Saints' development staff.
He said: "If Jack keeps up the hard work I think he could develop into a full-time Super League player."
Featured image caption: Jack Ashworth has been signed to Rugby Super League outfit St Helen's