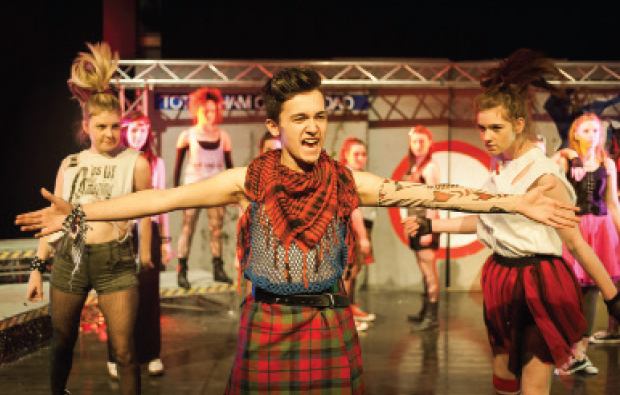 Cheshire performing arts students sold out a recent production of We Will Rock You, the musical based on songs by Queen.
The show, which ran over three nights and sold nearly 400 tickets, featured more than 60 Priestley College BTec students in onstage, offstage and design roles.
"The hardest part is living up to Queen and the audience's expectations of how their songs should be performed. But our students rose to the occasion," said tutor Abbie Rippon.
"They created a real rock concert atmosphere by taking the performance out amongst the audience."
The show took four months of preparation. "It was a great team effort and really was a memorable show," said Abbie. "The students enjoyed it and the audience's response was amazing."
Featured image caption: From left: Emily Knight, Tom Sentia and Daniella Everett, all aged 17 or 18                   Picture courtesy of John Hall