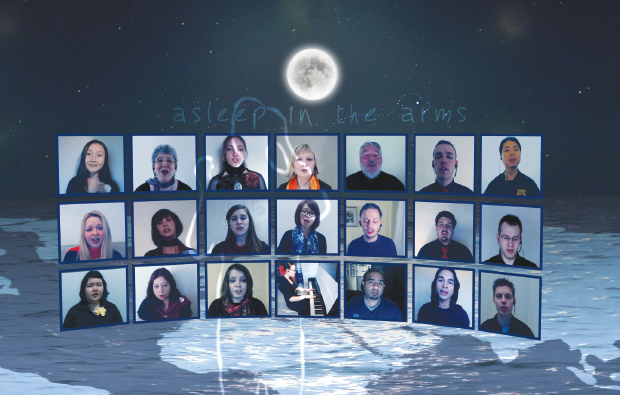 Students from the South West helped their lecturer to strike a chord in an innovative musical video project.
Wiltshire College lecturer Patrick Williams was one of 20 people from around the world to sing in a virtual choir via Skype.
Their performance of Eric Whitacre's Seal Lullaby was produced and edited by creative digital media students Shannon Mayo, Matt Gray, Henry Ahtom and Charlotte Hide, all aged 20.
Charlotte said: "It has been so interesting connecting people across the world through music and has expanded our knowledge and skills."
The choir was formed by Eric Whitacre, a Grammy-winning composer, to sing live via Skype with an on-stage choir at the Technology, Education and Design (TED) conference in March.
The choir member were inspired to form their own group, Cantores Connexi.
Patrick said: "The whole experience has been wonderful."
Featured image caption: Wiltshire College lecturer Patrick Williams (bottom right corner) in the video with the other members of the Cantores Connexi online choir