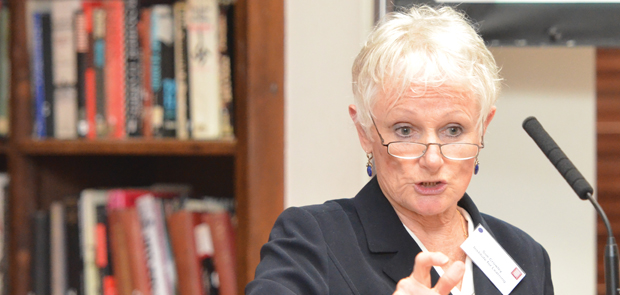 The new teaching and training qualifications for the FE sector dominated  discussion at the latest Westminster Education Forum last Thursday. Shane Mann reports 
Changes in sector regulations were outlined in the Learning and Skills Improvement Service (LSIS) report last month entitled Teaching and Training Qualifications for the Further Education and Skills Sector in England.
It also introduced new teaching qualifications that awarding organisations and higher education institutions are devising for introduction in September.
Discussion of these changes and what they mean for teaching standards were examined by an FE sector panel made up of Martin Doel, chief executive of the Association of Colleges, Rob Wye, LSIS chief executive, Norman Crowther, the Association of Teachers and Lecturers' national official for post-16 education, Ian Pryce, principal and chief executive, Bedford College and Sue Crowley, chair, non-executive board, Institute for Learning (IfL).
Mr Wye started the session by discussing the changes.
"It is clear from our research that excellent teaching and learning is dependent on excellent teacher training and excellent additional CPD," he said.
"One of the findings in the Lingfield review was that the structure of qualifications for teachers and trainers was too complex; that it needed revisiting and reformulating. LSIS has undertaken this work in recent months and has found that what employers actually wanted was a simple structure that meets their needs. That is what has been developed."
Mr Doel commended LSIS for its work, saying: "Teaching standards and qualifications are not an end in themselves.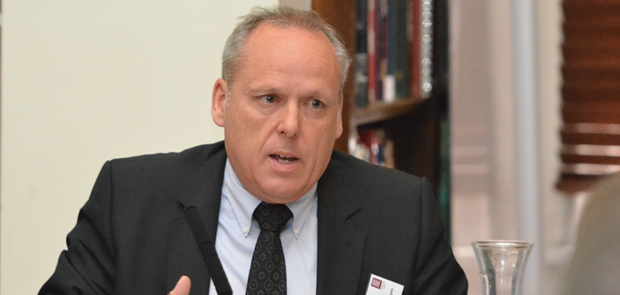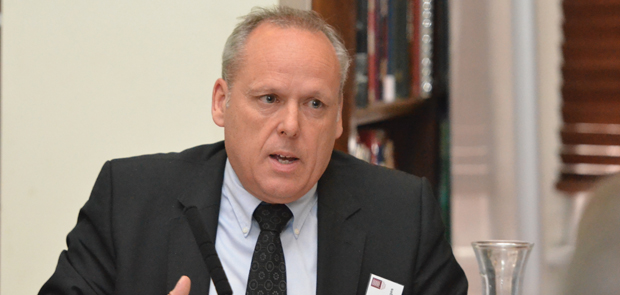 Martin Doel, chief executive of the AoC
"I think they're actually a very useful thing, but I do believe that they don't need to be mandatory. I am certain that the guild will take LSIS's work forward on that basis. The flexibility of the qualifications produced is useful as a benchmark to aim for, and for employers."
He added that teaching qualifications "do not produce nor guarantee good teaching and student outcomes".
"Good teaching is necessary but not a sufficient condition for guaranteed good student outcomes," he said.
"It's a pre-eminent part of what colleges and providers could and should provide in terms of good student outcomes.
"There is a difference between occupational and professional expertise as a teacher. There are complex support systems within colleges — learner tracking, engagement of industry and knowledge management — which are all important and critical to student outcomes."
I want my students to be taught by the most skilled people that I can find"
Ms Crowley said that practitioners wanted teaching qualifications to remain mandatory.
"We consulted widely with our membership and they were clear that they want an entitlement to teacher qualifications and they would be happy that regulations were maintained," she said.
"It's important that we think about whether you need to be qualified. How will those that come in to the profession feel when working alongside those that have qualifications? Will they have a second-class status? I don't know of another profession where regulations for qualifications have been revoked. It's quite remarkable."
However, Mr Pryce argued that the sector should focus more on the vocational skill of the individual; whether a candidate could teach or not should be up to individual organisations, not the government.
"I want my students to be taught by the most skilled people I can find, I don't want the government to be involved at all because the quality of my staff is a matter for my organisation and it's a source of competitive advantage," he said.
"The idea that the government tells me I can employ people that have certain qualifications actually offends me. The government should look at our outputs not our inputs.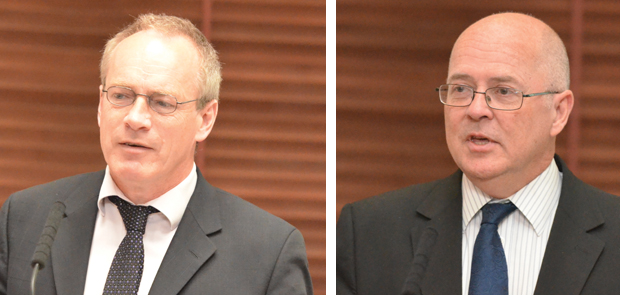 Rob Wye, LSIS chief executive and Ian Pryce, principal and chief executive, Bedford College
"I also don't understand why the taxpayer should be expected to fund professional qualifications for teachers. And why we allow awarding bodies that are not professional teaching bodies to create them. We need to be attractive to those highly skilled bricklayers and engineers and have to be able to convert people from industry into teaching without them losing time or money. That dual professionalism is the jewel in our crown.
"In our sector we have a compliance model of continuing professional development, whereas the Quality Assurance Agency talks about scholarly activity and people doing research. It's a continuum and we're on the wrong end. We're fixated at the CPD end, we've got to shift that focus and stop counting hours."
Featured image caption: Sue Crowley, chair, non-executive board, Institute for Learning