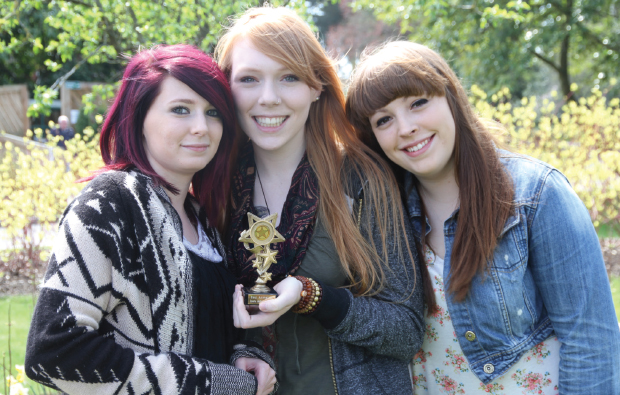 The tale of a boy who jumps in and out of a newspaper before dying helped three media students win best animation at the Staffordshire Film Festival.
Solihull College 18-year-olds Laura-Jane Gregory, Rhiannon Lloyd and Jessie Doyle developed the idea from the opening credits of Russell Howard's Good News television programme.
Their two-minute film, One More Day (with you), took four months to complete.
Laura-Jane said it aimed to highlight the importance and value of spending time with siblings. "We really wanted to connect with the audience and decided that featuring a child was the way to do this," she said.
"The decision to end the story with the boy dying was brave, but we wanted to highlight love and loss."
The girls are currently completing extended diplomas in creative media production in media (TV and Film) at the college.
Featured image caption: Rhiannon Lloyd, Laura-Jane Gregory and Jessie Doyle