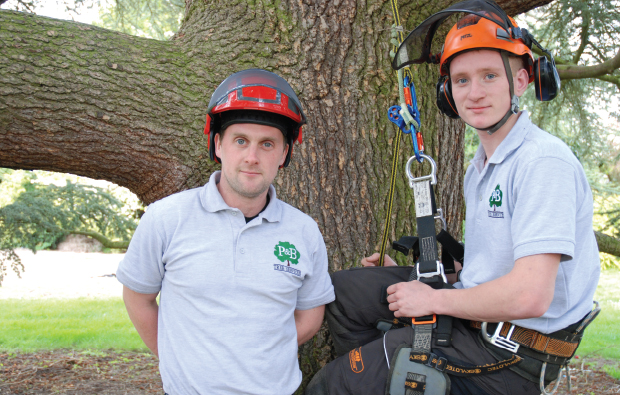 Two Warwickshire College students are proving that they can cut it in the world of business after opening their own tree surgery company.
Andrew Plester and Graham Bird launched P and B Tree Services last month with advice and support from the college's enterprise board.
And they've already turned 75 per cent of their quotes into contracts.
The students met in 2011 when they started a level three extended diploma in forestry and arboriculture.
Andrew, 29, said: "I always had ambitions to set up my own business but didn't realise how much support we'd receive from the college."
Graham, 19, said: "Not only has the college enabled us to gain our qualifications to become professional tree surgeons, it's given us the opportunity to develop the skills and knowledge needed to run our own enterprise.
"We're really excited about running P and B Tree Services full-time after we finish college this summer."
Featured image caption: Tree's a crowd: Andrew Plester and Graham Bird