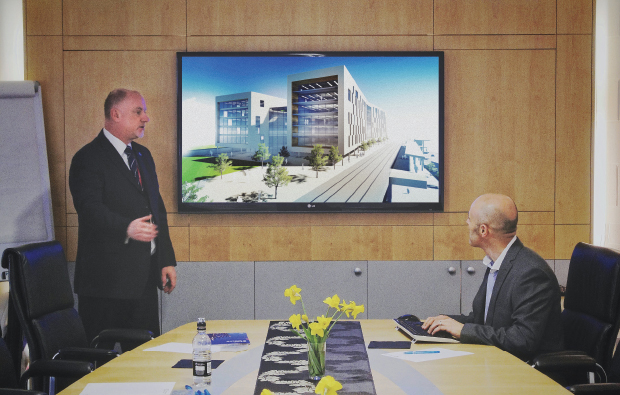 A football pitch on the roof and science labs that will focus on low carbon technology are just two of the features of Central College Nottingham's proposed £70m city centre base.
The building is planned for the Broadmarsh East area of the city and is expected to take up to five years to complete.
The relevant authorities are currently discussing funding, planning and logistics.
The planned six-storey centre, which has the capacity for 4,000 students, will focus on science, technology, engineering and maths, and will include labs looking at low carbon technology and an all-weather pitch on the roof.
Principal Malcolm Cowgill said: "The new build is part of our long-term ambition to improve education and progression to employment in Nottingham.
"This links to the college's new name, Central [formerly South Nottingham College], revolving around a 'hub and spoke' strategy; a central hub — the flagship Nottingham City base — with a number of spoke centres of learning around Nottinghamshire."
Featured image caption: Central College Nottingham principal Malcolm Cowgill (left) and vice principal David Drury looking over plans for the college's £70m new build