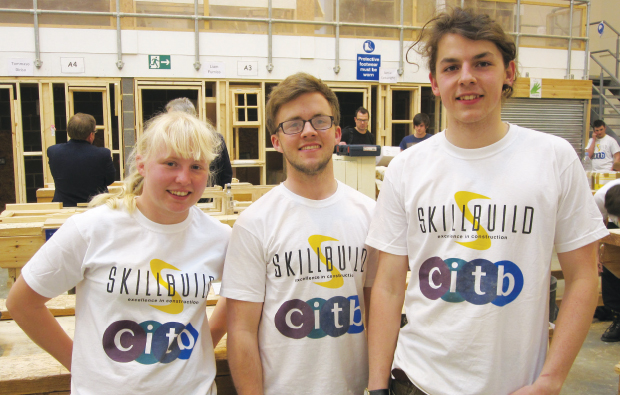 Five learners from one Midlands college will have the chance to build on their success in the national final of the UK SkillBuild competition after triumphing in a regional heat.
Moulton College student Attila Turbok, 19, came first in the wall and floor tiling category, while Brent Willis, 18, came first in the joinery competition.
Cabinet-making students David Williams, Sam Brister and Lizzie Shiner, all 19, took first, second and third places respectively in their category.
David said: "I feel very proud to have won the cabinet-making heat this year, after coming second in 2012 and working hard to improve the speed and technique of my handskills.
"It shows I'm one of the best young trades-people in the area, which I think is definitely something I can be proud of."
The finalists of the regional heat, one of 15 taking place around the UK, will compete at national level later this year.
Featured image caption: Cabinet-making champions Lizzie Shiner, Sam Brister and David Williams