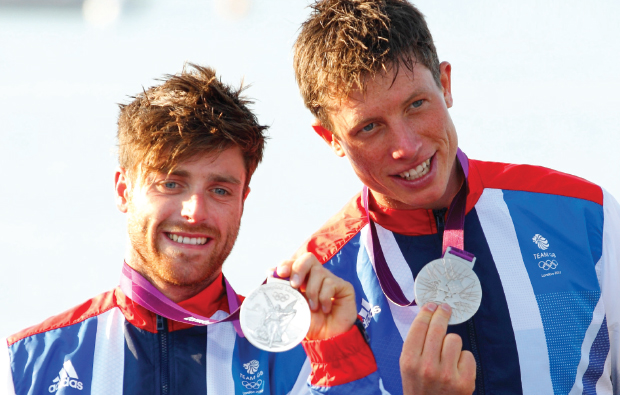 As if Olympic silver wasn't enough, former Manchester college student Stuart Bithell has now added further education gold to his awards haul.
Stuart, who did a BTec sport programme at Hopwood Hall College in 2004 and 2005, claimed his medal at the London Olympics and has been named in the Association of College's (AoC) Gold Awards honours list for 2013.
The awards and honours are given to people who went to college and have since achieved excellence in their chosen field.
He was nominated for the latest award by Lisa Mckay, a sport and fitness lecturer at Hopwood and Stuart's former tutor.
"Stuart's energy and passion is still focused on Olympic sailing and being a full-time professional sailor and he has told me that he will not rest until he has won an Olympic gold medal," she said.
"It is a great honour for the college that he has been named in the AoC Gold Awards honours list."
Featured image caption: Ex-Hopwood Hall College student Stuart Bithell (right) wins silver at the London 2012 Olympics. He's pictured with Luke Patience. They competed in the men's 470 dinghy class sailing