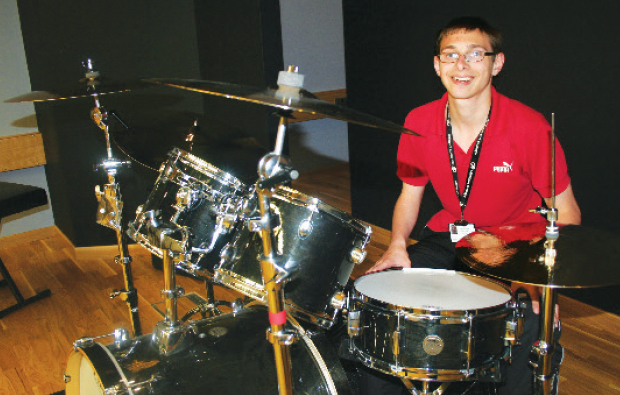 A foundation learning student from Kent has raised £200 by organising, hosting and performing in a charity concert.
Drummer Philip Nelson, 18, who has a mild form of cerebral palsy, staged the bash in aid of the Heart of Kent Hospice in Aylesford.
He said: "We had several really good acts and everyone seemed to enjoy themselves, so it was a good night in my eyes.
"I think the concert proved that just because somebody is disabled, it doesn't mean they're not capable of doing the same things able-bodied people are."
Philip put the concert together with help from his classmate Daniel Rice, 17, from Maidstone, who inspired Philip's choice of charity.
"A relative of his who passed away recently was cared for by staff at the hospice," said Philip.
"He wanted to do something to say thank-you, and this is what we came up with."
Featured image caption: Philip Nelson organised, hosted and drummed in the charity show