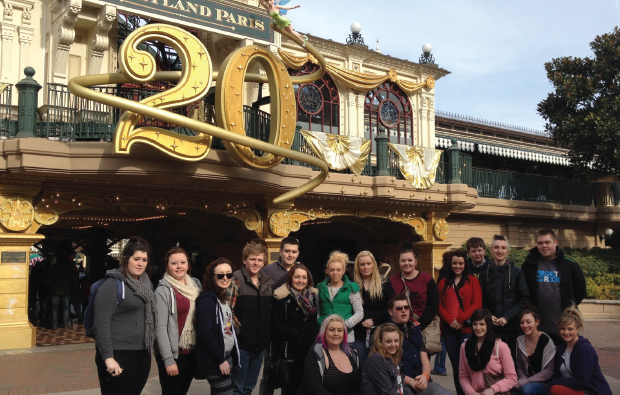 A research trip to Disneyland Paris helped a group of tourism and travel students from the South West to understand how theme parks work.
The 23 Cornwall College students looked at how the parks used branding and set prices to generate profits, and then had the chance to try out the rides and watch parades, laser  displays and firework shows.
Emma White, 17, from Falmouth, who is studying level three travel and tourism, said: "We really got to see how honeypot attractions work and draw you in. It was nice to see a practical side as well as studying the theory in class."
The students also got a taste of French culture, visiting Notre Dame, the Louvre, and the Eiffel Tower.
Featured image caption: The Cornwall College students at the entrance of Disneyland Paris