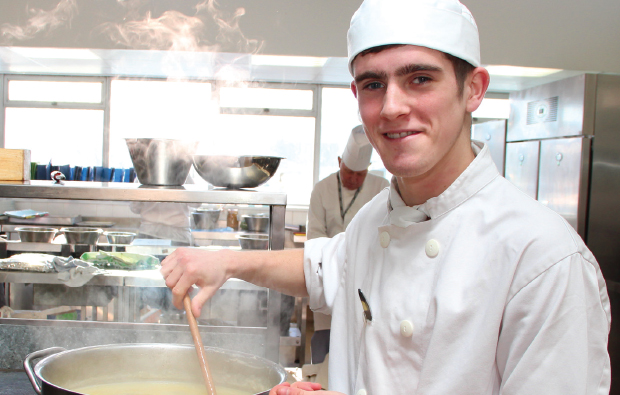 A young chef from Lincolnshire has joined celebrity chef Gordon Ramsay's Maze restaurant in London.
Scott Brackenbury, 17, who is completing a catering apprenticeship at Boston College's restaurant, was given just two days' notice to attend a trial day at the top restaurant.
Staff were so impressed that they offered him a job as commis chef half way through his 16-hour trial, a decision that normally takes a few days.
Scott said: "I am really excited but a bit nervous too.
"I always knew I wanted to go down to London; I'm really looking forward to learning lots more and hopefully progressing within the restaurant."
Scott follows in the footsteps of another former Boston College student, Jason Atherton, who was Ramsay's executive chef when Maze was launched in 2005. He has since started his own restaurant company.
Featured image caption: Scott Brackenbury, 17, has got a job as a commis chef at a Gordon Ramsay restaurant