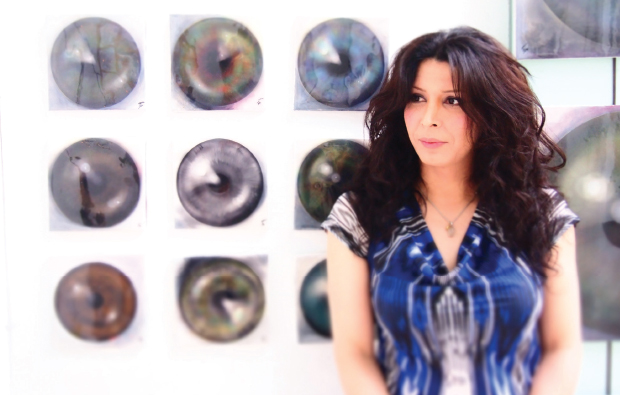 Artwork by a college student in London has been displayed at an exhibition in Monte Carlo organised by the former Empress of Iran.
Mehrak Davoudi, a second-year foundation degree in creative arts student at Barnet and Southgate College, donated her work to the show, as did other Iranian artists. All the exhibits will be auctioned in aid of The Prince Alireza Pahlavi fund for ancient Iran scholarship at Harvard University.
David Byrne, principal of Barnet and Southgate, said: "It's rare for one of our creative industries students to receive such critical international acclaim while still studying, but this has been the case for Mehrak. We wish her well for the future."
Mehrak, Iranian by birth, has also lived in France and Holland. Some of her work, which is influenced by Persian culture, is in the private collection of the former empress, Farah Pahlavi.
Featured image caption: Mehrak with one of her digital paintings