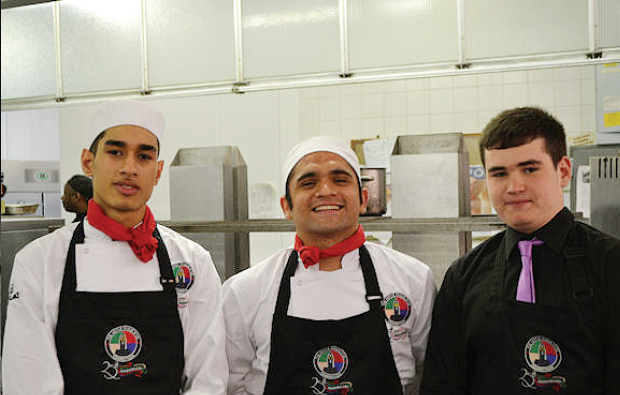 A five-layer chocolate orange cheesecake was among the dishes that a group of Surrey students used to tempt judges of the Nestle Toque D'or competition.
Chef student Jose Queirolo, front-of-house student Jamie Newman, and Lois Benjamin, who acted as commis chef, all from Carshalton College, presented their two-course lunch, with a main of Peruvian steak,  to the judges at the college's in-house Nightingale restaurant, along with a presentation about the concept of the lunch and the costing.
Carshalton tutor Anthony Dunball said: "The students worked really hard on designing, preparing and producing the lunch.
"They displayed a high level of skill in their catering and hospitality understanding."
Eight teams from around the country will go forward to the national final next month.
Featured image caption: Louis Benjamin, 16, Jose Queirolo, 20 and Jamie Newman, 16