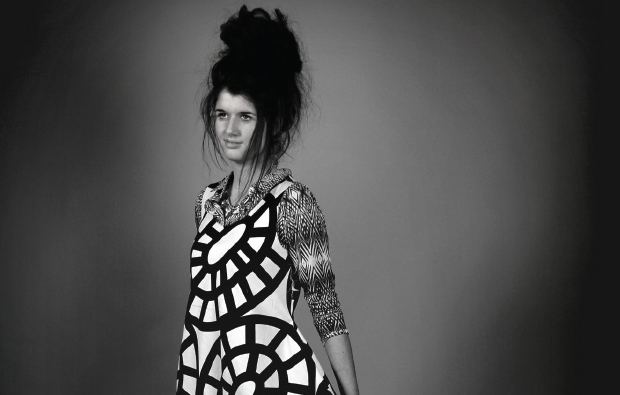 Textiles students in Somerset learned high-level techniques in a master class on pattern cutting from designer Julian Roberts.
The 85 learners on Strode College A-level textiles, art foundation and BTec art and design courses heard about Julian's pioneering, no-waste pattern cutting technique, and then had a chance to try the method out for themselves.
College textiles course leader Sue Green, who organised the event, said: "It's important to challenge our students to think creatively and to develop their own work in new and innovative directions.
"Working with a professional designer like Julian Roberts gave them a great opportunity to build on their skills, knowledge and confidence."
Some of the students' dresses made using Julian's techniques will be on display at an end-of-year catwalk show in June.
Featured image caption: Molly Clark, 17, from Martock,  in the dress she made in Julian Robert's workshop