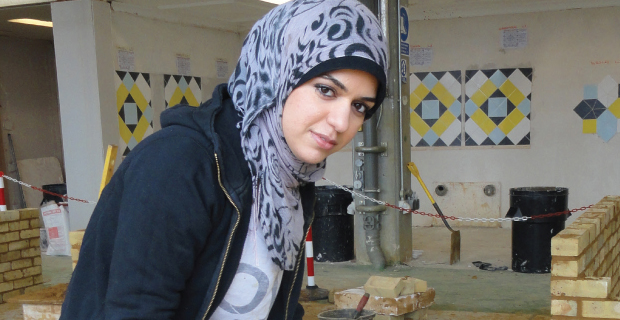 Learners in London built up their skills by taking part in competitions and giving demonstrations to hundreds of visitors at their annual industry event.
More than 300 construction, engineering, and motor vehicles students at the College of North West London competed in 16 different challenges using skills such as carpentry, electronics, motor vehicle mechanics, refrigeration and air conditioning, welding and bricklaying.
Mina Salman, 17, from Kingsbury and studying a level two diploma in construction,  competed in the bricklaying challenge.
She said: "I'm taking this course because I want to become a civil engineer.
"I only started here in September and we've already learnt about how buildings work, how to choose materials and environmental impacts."
Staff joined in too with principal Vicki Fagg trying her hand at making a piece of brakepipe.
Level two light vehicle maintenance student Jordan Halfhide, 17, from Kilburn, said she did "a pretty good job" but that she told him she wouldn't like the responsibility of making the brake pipes for someone's car!
Featured image caption: Mina Salman laying down her skills in the bricklaying competition