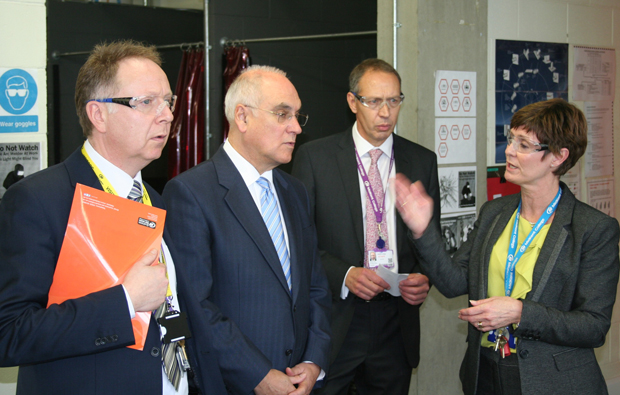 Kent media production learners got to quiz the chief inspector of schools when he was shown around their campus.
Ofsted head Sir Michael Wilshaw was interviewed by media students, and spoke with staff on his two-hour tour around MidKent College.
MidKent principal Stephen Grix said he invited Sir Michael to Medway to gain valuable feedback on the college's initiatives.
He added: "We were delighted to welcome Sir Michael to MidKent College and are pleased he enjoyed his visit."
Sir Micheal saw the college's state-of-the-art facilities including its kitchens, beauty salons and engineering workshops.
He said: "The college has high standards of accommodation and great facilities, and it's clear from the teachers and students I've spoken to that they seem happy and are having a good experience.
"I think the College is heading in the right direction but what's important is that it doesn't take its eye off the ball and continues to focus on the quality of provision."