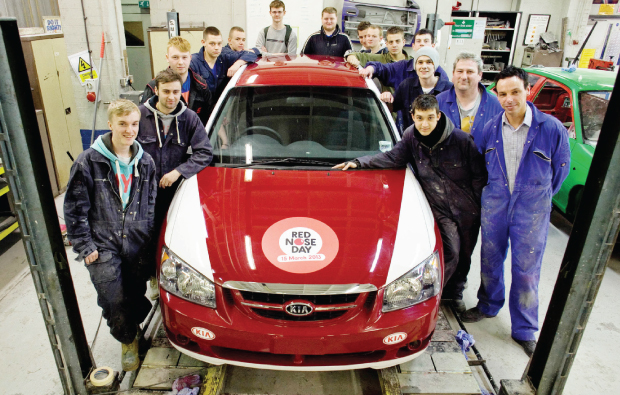 Manchester motor students transformed a secondhand car with a Red Nose-themed makeover.
The body and finish department from Bolton College, in partnership with Bolton KIA, gave the car its new look as part of its annual Comic Relief 'pimp my Part-ex' fundraiser.
Student Levi Cain, 18, said: "We were all excited to take part in the challenge. It's great that we get to practise our skills and raise money for charity at the same time.
"We're really pleased with the end results – hopefully the new owner is too."
The finished car was auctioned for charity, raising £1,650.
Motor vehicle refinishing lecturer Roy Curme said: "We're very grateful to Bolton KIA for allowing us to participate in such a fantastic initiative.
"It's enabled our students to not only help an extremely worthy cause, but also to gain hands-on experience."