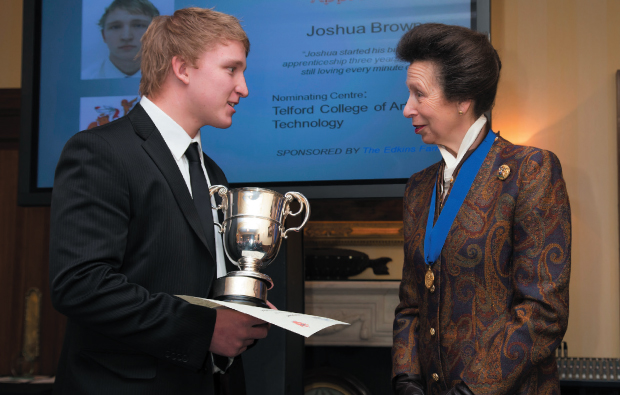 The Princess Royal met the best trainee butcher in the country at the Meat Training Council's annual prizegiving.
Joshua Brown, 21, from Wolverhampton, collected the new Best Meat Apprentice of the Year award and £250 after being nominated by Telford College where he is studying food production.
Joshua, an apprentice butcher at Essington Fruit Farm, said: "It feels great. I left school with very few qualifications so I didn't really have many prospects.
"They took a chance with me here at the farm, and three years later I'm still here and I love it."
Richard Simkin, joint owner of Essington Fruit Farm, said, "He came in with no experience at all. He's learned all the butchery cutting skills and is now serving on the counter.
"He's such a nice lad, with an endearing smile. The customers love him."