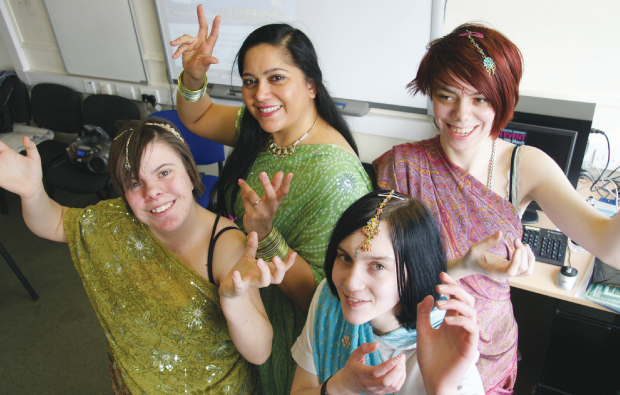 Students and staff at Grimsby Institute recently heard Humberside and North East Lincolnshire Police officers explain a hate crime – and how it is investigated.
The talk was one of several activities at the college to mark Diversity Week. Students also listened to an an inspirational talk from Paralympian Jamie Carter, and enjoyed activities that explored other cultures, such as Indian dancing and traditional Hindu Rangoli artwork.
Entry level sports learner Shane Watkins, 17, helped to paint a mural illustrating traditions and customs from different countries.
He said:  "It's been really good because I would never normally have seen a project through.
"I chose England, which turns out be most popular for things like black cabs, David Beckham and Rod Stewart. I've learnt a lot – and the finished mural is really colourful."