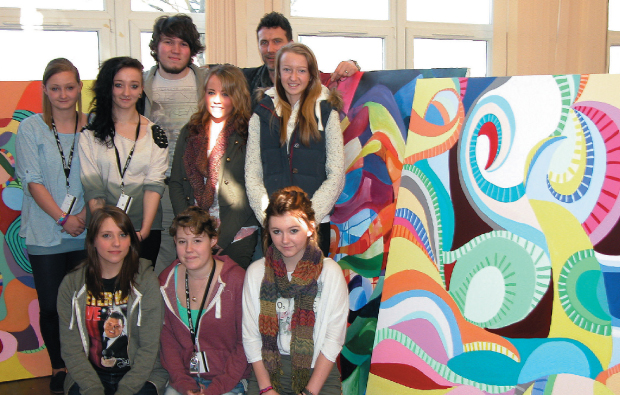 Young artists from Manchester are pinning hopes of a windfall on the Saatchi Gallery website, which is displaying their artwork as part of the Sunday Telegraph Art Prize Schools.
The level three extended diploma in art and design students from Wigan & Leigh College, who are specialising in fine arts, have entered the competition for the chance to win £10,000 for their art department, and £2,000 for a personal spree on art and computer equipment.
Art tutor Lee Paton said: "The students have produced some beautiful and creative works.
"They have a professionalism and sophistication that is befitting of the type of modern artwork to be found in a world-renowned institution such as the Saatchi Gallery."
As research – and inspiration – for their pieces, the students visited the Turner Monet Twombly exhibition at Tate Liverpool, and studied the movements of dancers from their college's arts department.