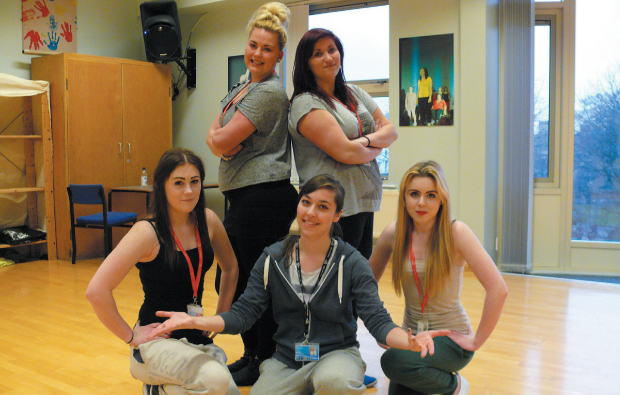 Derbyshire hair and media make-up learners are guinea pigs in a research project into the effects of exercise on academic performance.
Over the next eight weeks, the class from Burton and South Derbyshire College will take part in a range of fitness classes, such as aerobics and dance, as part of the Association of Colleges-supported project.
The learners were interviewed about their lifestyles and attitude to sport before starting the two-month monitoring of their fitness levels, academic performance and attendance.
The college's vice principal, Richard Burley, said: "Many girls drop out of sport after school. This project seeks to address this issue and promote the concept of active leisure. We aim to show young people that sport and fitness can be fun, and have a positive impact on their daily lives."