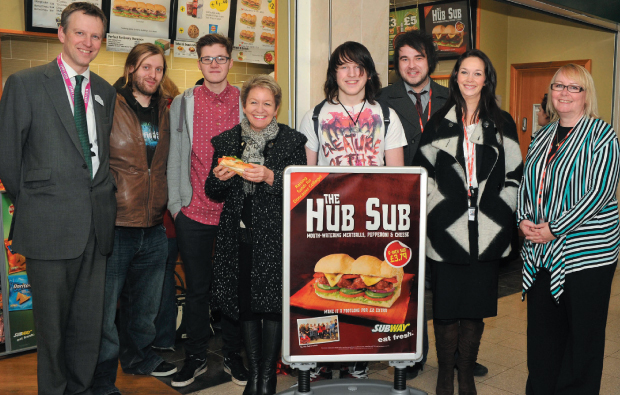 Doncaster College catering and business students have created a sandwich for a new Subway store.
The 'Hub Sub', a low-salt sandwich filled with meatballs, salami and salad, will be on sale for a month at the new Subway in Station Court, Doncaster. All the proceeds will go to charity.
Gill Parkes, director of the academy of commercial enterprise at Doncaster, said: "This has been a fantastic opportunity for students to form links with local employers and take part in a real life project with real outcomes."
The students did extensive market research and tasting before choosing the final recipe.
Rosie Winterton, MP for Central Doncaster, launched the sandwich at the new outlet's official opening,
She said: "The  students did a great job; they should be congratulated."