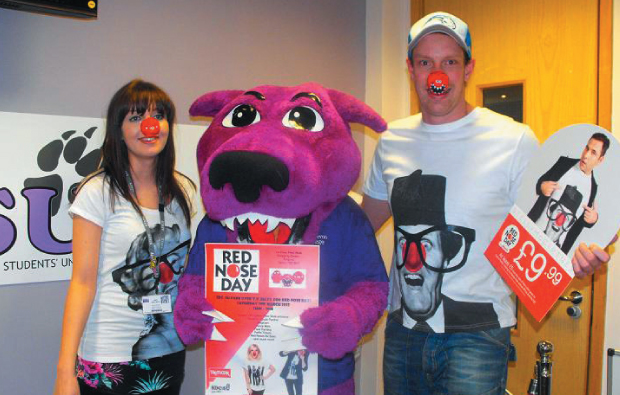 West Country students tickled shoppers' funny bones when they invaded the Torquay branch of TK Maxx for Comic Relief's Red Nose Day.
From 11am until 2pm last Saturday, March 2 the South Devon College Student Union invited the public to get involved in a range of activities, including plate-spinning.
Student liaison officer Roy Courtney, who was involved in planning the event, said: "It is great that the union can help out in the community for such a fantastic cause. We can really make a difference.
"TK Maxx is really dedicated to raising lots of money to support Comic Relief, so this is a perfect opportunity for us to work together."
The South Devon College SU mascot PAWZ joined the students and TK Maxx staff to say hello and try his paws at the activities.