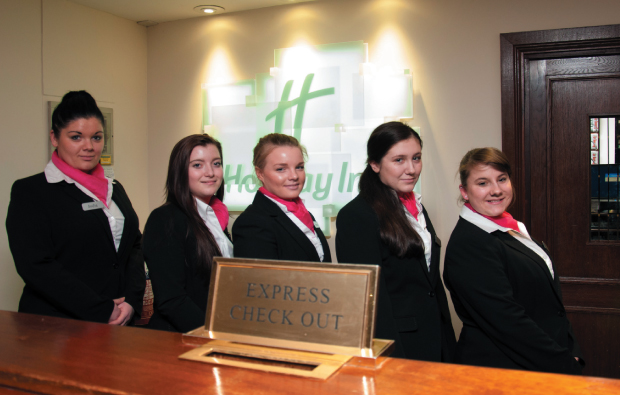 Eighty students from City College Norwich took over a four-star hotel for two days as part of an unusual work experience.
The catering and hospitality students ran the Holiday Inn Norwich North, including reception, housekeeping, bar management, food preparation, food service and health club duties.
Jessica Owen, 17, who worked on the reception desk, said: "The takeover gives us a chance to see what it is like to be a receptionist – it lets you make sure that you like it.  I've really enjoyed it, but I've got to get used to standing on my feet for so long."
The two days culminated in a charity gala dinner, prepared and served by the learners to more than 200 paying guests, which raised £4,000 for Hospitality Action and City College Norwich's Student Opportunities Fund.