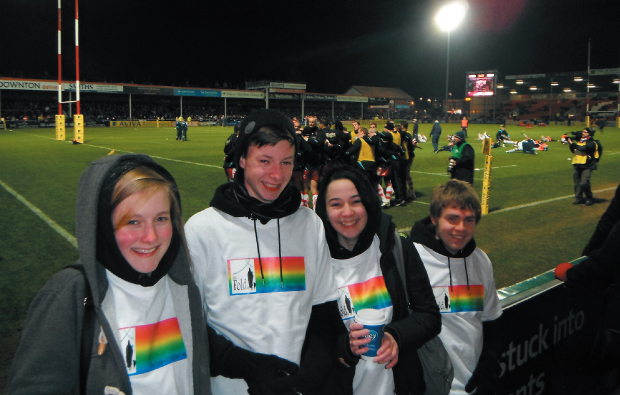 Sport students from South Gloucestershire and Stroud College jumped at the chance to spend time in a professional sports club and raise money for charity at the same time.
Emily Wakefield, Lee Chandler, Daniel Strange, all 17, and Kelly Halliday 16, volunteered to raise money for The Fold, which cares for orphans in South Africa, by collecting donations from the crowd at the Gloucester Rugby Club grounds before a match between the local side and Worcester.
Daniel, from Cashes Green in Stroud, said: "Volunteering was great fun. I recommend anybody to do it . . . you meet people and make new friends."
The quartet was rewarded with a free ticket to watch the game.
Phill Merrick, sport and public services head of department, said: "It is fantastic to see students giving up their time and working in a professional environment."