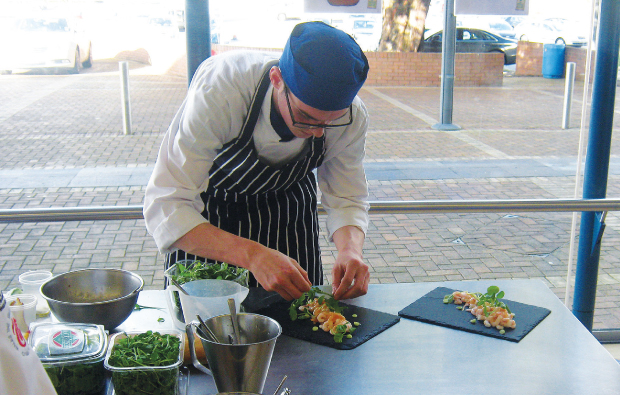 Young chefs in Cheshire demonstrated their skills were on fire when they competed at the Welsh Culinary Championships.
Of the 30 catering students from Macclesfield College competing at the event in Llandrillo, North Wales, 28 came away with medals or certificates, including five silver awards, nine bronzes and 12 certificates of merit.
"We're immensely proud of the achievements of our students, all of whom performed brilliantly at the event and were a credit to the college," said curriculum leader Mark Boswell.
The Macclesfield team's speciality at the competition was flambé, with Anton Partington, 16, winning best in class for his flambé main course and Whitney Jennings, 17, winning the same for her flambé dessert.
Whitney, along with fellow student Josh Singleton, 21, also received a silver award in the open category, which invites entries from experienced professionals as well as learners.
Mr Boswell said: "It is incredible that both Whitney and Josh received such high awards in the open class, which includes other people who have been in the industry for much, much longer.
"To get silver awards in that category deserves a great amount of credit."