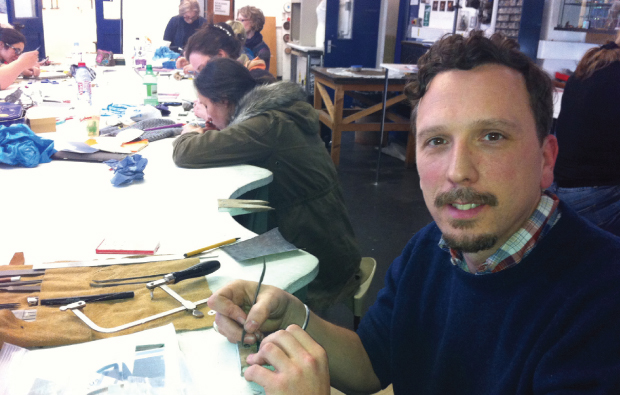 Trainee jewellers in London polished up their history knowledge on one of the city's hidden gems for a documentary project.
Jewellery students from Kensington and Chelsea College teamed up with filmmakers Digital: Works to produce a film about Hatton Garden, London's jewellery quarter and the heart of the UK diamond trade.
As part of the Heritage Lottery Fund-backed project, students were given a tour of the area by historian Rachel Lichtenstein and conducted interviews with craftspeople, residents, and metal and gem suppliers.
Jewellery student Chris Townsend, 37, said the project was an invaluable experience for himself and his classmates.
He added: "It's not often you meet and interview some of the finest crafts people in the industry. This film has given us that opportunity.
"Hearing their stories and experiences of living and working in Hatton Garden has been fascinating."
The film, which began shooting in January, will premiere in April.
Chris added: "We're hoping people
enjoy watching it as much as we enjoyed making it."