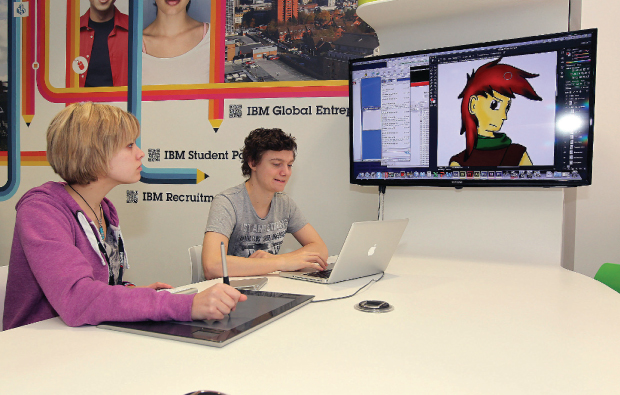 Two groups of Midland computer whizzes managed to create a 2D game without even sharing a classroom.
Level three diploma games development students at Birmingham Metropolitan College worked on the project from campuses four miles apart using 'cloud' technology.
Student Liz Wright, 18, said: "A resource like this means that if for any reason I couldn't make it into college then I could still collaborate online with my classmates and teachers, and carry on with my work."
The software the learners used, IBM Smarter Planet, included tools such as file sharing, web conferencing and instant messaging, and was developed by the college to allow it to deliver learning to students outside traditional classroom environments.
College principal Dame Christine Braddock said: "Using the latest developments in cloud computing, we can improve the quality of our teaching and support for BMET students, equipping them with the skills employers value now and in the future."