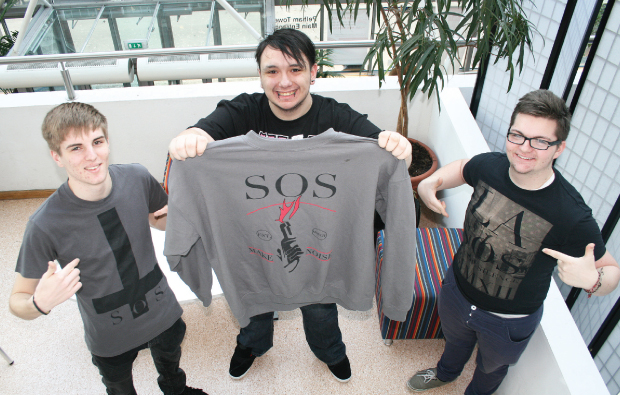 A Brighton business student is making his voice heard by launching his own t-shirt brand with help from a local businessman.
Tom Lawson, 18, teamed up with City College photography student Tyler Vaughan and part-time games designing student Adam Garwood, both also 18, to form Sick of Silence Clothing after getting some advice from the college's resident entrepreneur, Nigel Lambe.
Tom said: "We all have real passion for fashion, design and business but were slightly unsure how to start up and what approach to take with the company."
He added that the support available at the college had helped them to take the project further.
"Nigel Lambe was a great source of knowledge on the legal side. We made our first sales at the college's Christmas fair; the college then paid for us to attend an enterprise conference in London where we were able to meet some really inspirational people which drove us to do even more with the business," said Tom.
Their clothing range is now available online, at www.sickofsilenceclothing.co.uk and will soon be available in local independent shops.