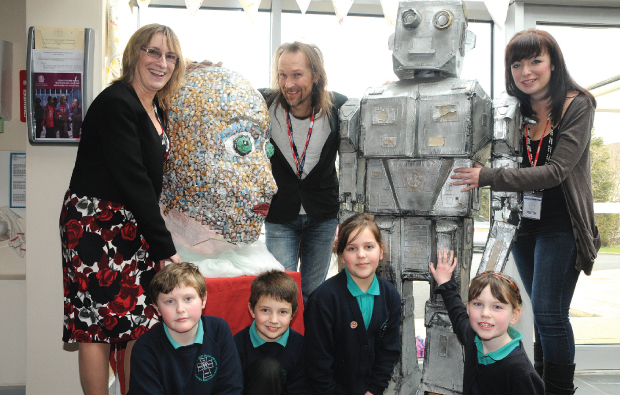 A young North Somerset ceramic artist will be helping schoolchildren's ideas take root.
Hazel Jackson, 25, a Weston College third year degree student, will work with lecturer Simon Taylor to create a ceramic 'tree of life' for the spiritual garden.
It will take pride of place at Worlebury St Paul's CofE Primary School.
The 'tree', measuring 6ft x 5ft, will consist of seven ceramic friezes each based on Bible-inspired pictures drawn by pupils at the school.
Hazel said: "I'm really looking forward to working with the children and creating a wonderful work of art."
The children's designs will be voted on by parents, governors and church members.
Simon said: "The tree of life project is so exciting. It provides an opportunity for pupils to showcase their creative talents that will be combined with Hazel's designs and made into a ceramic sculpture to enhance the school's spiritual garden."
Head teacher Gillian Quick said the project would commemorate the school's expansion this year.
She added: "The theme of the Creation was chosen because of our Church school ethos, and will involve all of our children and school community."