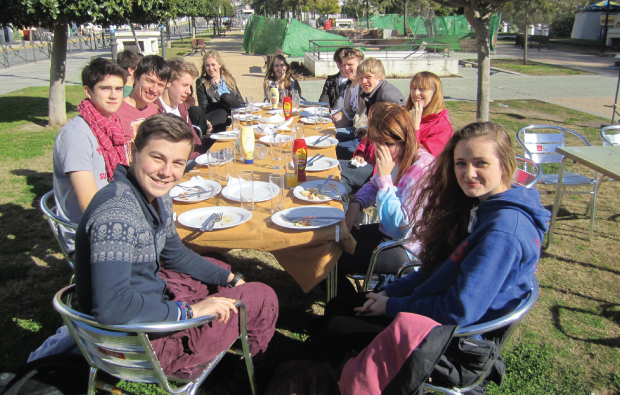 Students in Hampshire said 'hola' to GCSE learners from a nearby school with a joint trip to Spain.
Alton College youngsters were joined by pupils from Amery Hill School as they visited Cadiz to experience local culture and develop their language skills.
AS-level student Fin Loh, 16, said: "This experience brought our Spanish lessons to life. It will be hard to forget such an enjoyable insight into Spanish culture."
The students stayed with families in Jerez de la Frontera, Cadiz, studied at a language school and enjoyed the local sights including a much-loved local carnival.
Olga Culebras, head of Spanish at both Alton College and Amery Hill School, said: "Once again our students were great ambassadors for both the school and college.
"People in the south of Spain have a great sense of humour and our students thoroughly enjoyed the experience."