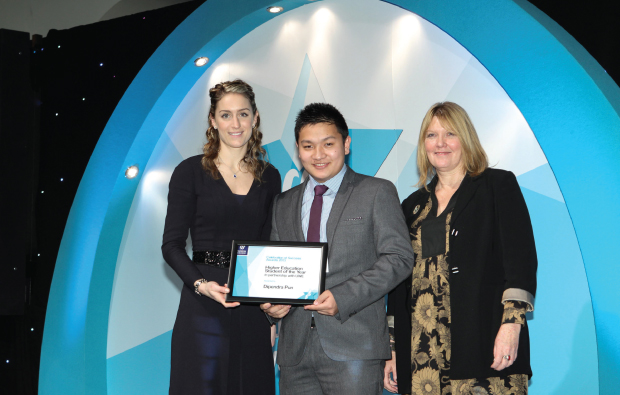 An Olympic medallist offered some golden inspiration at a North Somerset college's annual student awards ceremony.
Amy Williams MBE, who won gold in skeleton bob racing at the Vancouver 2010 Winter Olympics, joined Weston College students to celebrate their success.
She said: "Nothing is impossible. You can dream about something or you can go out and do it."
She heard students' success stories, including that of Emma Rogers, 20 and from Nylands near Cheddar, who won the principal's award for outstanding achievement.
Emma interrupted her level two beauty course in 2010 to have her son, and returned last February, before winning gold at the international WorldSkills final and becoming the UK's top young beautician.
Emma, who has opened her own shop, Beauty by Emma, said: "Every time I win something it's a great surprise but it inspires me to go on to the next thing.
"I didn't do well as school because I am dyslexic but I found what I was good at and loved."
Higher education student of the year was won by Dipendra Pun, 19 and originally from Nepal, who is studying a foundation degree in uniformed public services and aims to go to Sandhurst as an officer.
He said: "I've really enjoyed my time here. There are fantastic opportunities and support."