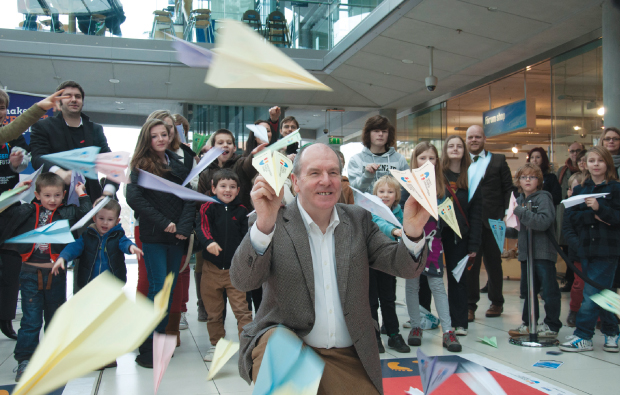 It was lift off in Norwich when youngsters rose to the challenge of a paper aeroplane competition at an FE college.
Schoolchildren jetted in to City College Norwich to compete for prizes for the design and accuracy of their planes, which had to be made from A4 paper and thrown at a target from six metres away.
It wasn't just planes being launched – the event marked the opening of the consultation for Norfolk's new University Technical College (UTC) specialising in advanced manufacturing, engineering and skills for the energy industry.
It is set to open on the site of a former factory in Norwich in September 2014.
City College Norwich chief executive Dick Palmer said: "Norfolk UTC will be providing a very different type of curriculum for 14 to 19-year-olds, with a strong emphasis on technical challenges shaped by employers, and we thought that it would be great to set local young people a fun challenge to get involved in during their half-term.
"Paper aeroplanes seemed to fit the bill nicely and the response we have had to this event, and more importantly to the whole concept of a University Technical College for Norfolk specialising in engineering and energy skills, has been really positive."