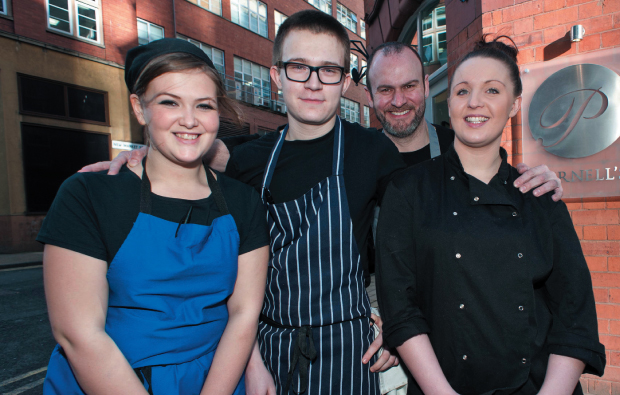 There was a surprise on the menu for Birmingham cookery students when a Michelin starred chef announced he would be taking on not one, but three apprentices.
South and City College ran an introduction to cookery course in partnership with chef Glynn Purnell, to help him find a future culinary star to be an apprentice in his award-winning kitchens, but at the final awards presentation he announced he would be taking on three students from the class.
One of the students selected, Kayleigh Allen, 20, said: "The next 12 months will change my life forever and I welcome the challenge. I am so excited about the future and being able to follow my dream of becoming a chef."
Glynn used his local industry contacts to secure interviews for jobs, apprenticeships or work experience placements for the remaining students on the course.
He said: "All the students have progressed quickly, showing a passion for the industry while gaining new skills to set them up in their careers.
"It has been extremely difficult for me to choose just one student, which is why I ended up with three apprentices."