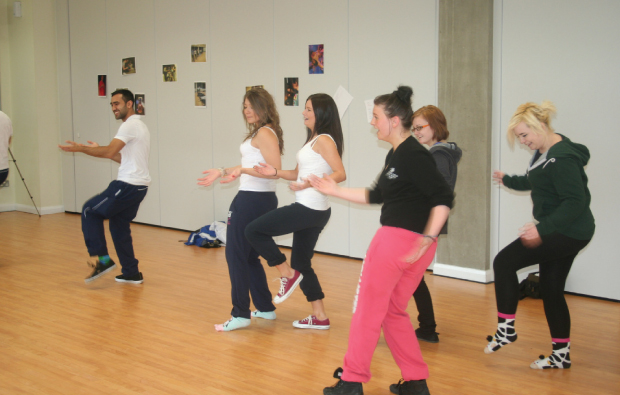 Kent health and social care students began moving to a Latin beat when their lecturer persuaded them to shake it up with Zumba.
MidKent College learners were introduced to the energetic South American dance-inspired exercise by their lecturer Caroline Lee-Abraham, after she learned that many of her students did little to no physical exercise.
Caroline said: "Many teenagers today are quite unfit so I thought it would be a good idea to incorporate something like Zumba into my lessons.
"It will teach them more about what it means to be healthy as well as the different forms of exercise available to us all."
Caroline's discovery happened when she was approached by University of Kent students Richard Smith and Jas Sandhu.
Richard said: "We came to MidKent College to do a survey on participation levels in sport and exercise, and to find out what activities those people who do nothing would be interested in.
Zumba proved popular, so Richard and Jas recruited local instructor, Emily Bailey.
Richard added: "The first session was a success and hopefully the number of participants will grow each week so the College can have its own weekly Zumba class."