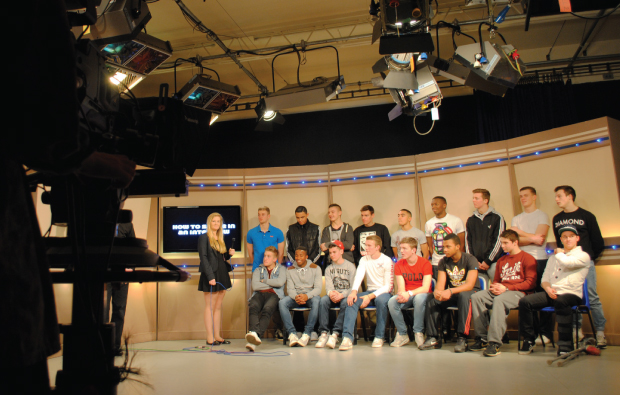 It was lights, camera, action in Hampshire when media students had the chance to put apprentice footballers on the spot as part of a joint training exercise.
Media students studying a BTec level three diplomas at Farnborough College of Technology filmed 17 Aldershot Football Club apprentices being interviewed on a range of issues including racism, homosexuality, infidelity, crowd violence, alcoholism and misuse of social media.
Leah Deacon, 17, played the role of interviewer, and footballers were able to watch the recording to see how they performed under questioning.
Trainee footballer Reece Beckles-Richards, 17, said: "This session certainly opened my eyes to how the media could play a part in my career."
The footballers, who are doing sports performance as part of their two year scholarship with Aldershot, took part to support their athletes' lifestyle module which aims to help them gain an understanding of life as a professional footballer.