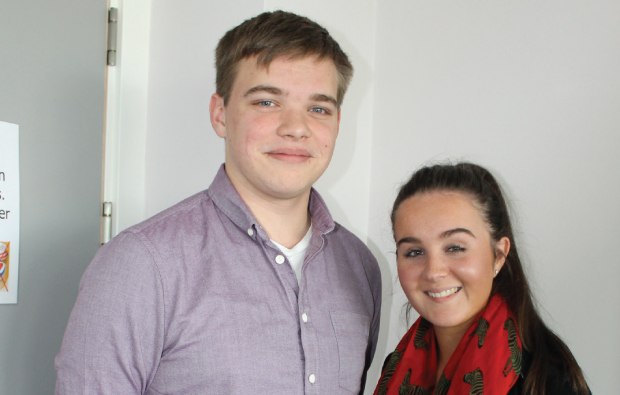 Two Cheshire students will be passing on a message of tolerance to fellow learners after becoming ambassadors for a holocaust remembrance project.
Charlotte McCourt and Ryan Stephan, both 17, have been chosen to take part in the Lessons From Auschwitz project and have visited the Auschwitz concentration camp in Poland and attended seminars to learn more about the history of the holocaust.
They shared their experiences with other students at South Cheshire College by giving presentations and organising debates, starting with a talk to mark Holocaust Memorial Day on January 27.
Both students are doing A-Levels and hope to study history at university.
Charlotte said: "Hopefully, I can explore some of the key messages which the project has highlighted with students at college.
"This is an interesting and exciting opportunity for us both and is something extra to our A-Level courses."
Ryan added: "The project has helped us to understand far more about the holocaust and now we are looking forward to taking part in specialist projects in college which focus on some of the key messages that stem from it."