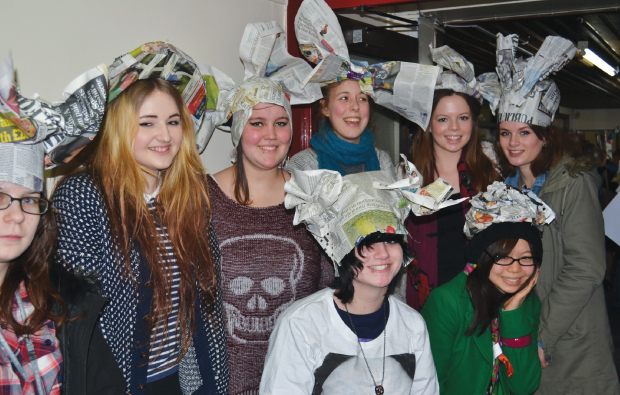 Students in the South West have been putting their thinking caps on in record numbers to raise awareness of the environment and sustainability.
More than 1,500 students and staff from across Wiltshire College's 10 campuses donned specially made paper hats in an attempt to break the Guinness World Record for the most people wearing recyclable hats simultaneously across multiple locations.
Students produced a range of creative designs including berets, top hats, crowns, bonnets and a pharaoh's headdress.
Principal Di Dale wore a lily pad hat made for her by level three art and design students Cheralynne Rendell and Emma Downs, both from Chippenham.
She said: "I was delighted with my hat and feel the students have all been absolutely brilliant during the whole record attempt."
She added: "Today was without any doubt a true college-wide team effort of which we can be proud."
It will be up to six weeks before the college finds out if it has broken the world record, which currently stands at 972.