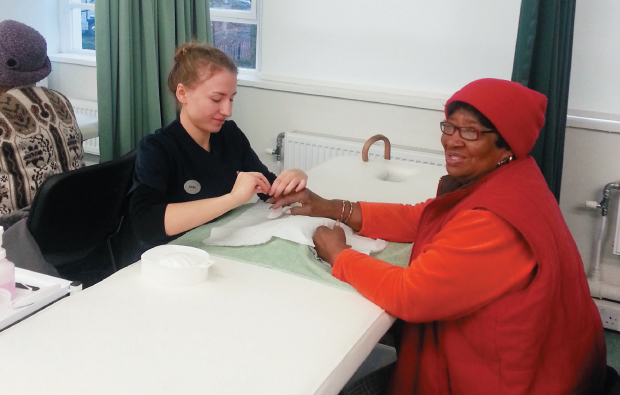 Young beauticians in London got to share their caring side when they offered free treatments to a group of carers.
The level two and three beauty students from the College of North West London invited the carers, who look after ill, elderly or disabled relatives or friends, into the campus salon.
Maggie Barth, head of faculty for arts, community and leisure studies, said: "This kind of activity is extremely beneficial to the students.
"It gives them hands on experience as well as the opportunity to work on their social skills too — a big part of being in the service industry."
The carers, who all use the support group Elders Voice, were treated to full body massages as well as hand and nail treatments.
Elaine Fletcher, health development worker at Elders Voice, said: "All of the carers are most grateful for the wonderful treatments and they didn't want it to come to an end. Some commented it helped take their mind off their caring role and it was a great treat."