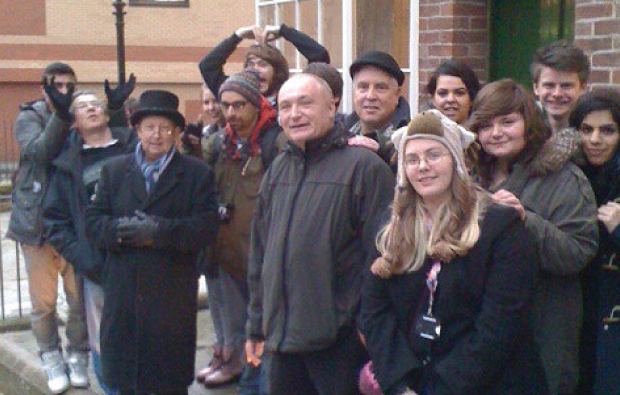 A group of brave young artists found out ghostly inspiration is no dead end when they took a historical walk through Rochdale's spooky past.
The Hopwood Hall College students were guided through Rochdale town centre by local actor Colin Meredith, who recounted spine-tingling tales of the ghostly Baum Rabbit, a 13th Century boggart — a shape-shifting creature — and houses haunted by a woman begging for her life.
They were looking for inspiration of the supernatural kind for a project investigating myths and legends for their foundation studies in art and design course.
Katie Lennon, 18 and from Milnrow, said: "I know these tales are urban myths but the detailed descriptions Colin gave us really brought the stories to life. I was starting to believe some of them.
"It's been great for my project and I'm looking forward to using some of the ghostly inspiration in my work."
Katie and her classmates have all applied to art and design courses at university and are creating work for their portfolios, which their tutors hope will be displayed at a local art gallery.