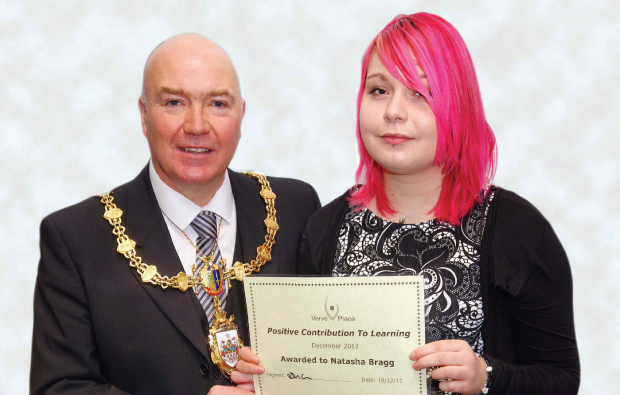 Youngsters who found their way into education, employment or training came in for praise from their local mayor.
Warrington's Councillor Steve Wright congratulated the students, who had participated in the Xpand Project at Warrington Collegiate.
And students who studied photography put their skills into practice to record the evening.
The project aims to help young people back into education and improve their job prospects by tailoring courses to their needs and interests.
Zoe Elvin, 18 and from Orford, said: "I am doing the film and photography course which has been a lot of fun and I have learned a lot. I now have plans to carry on with this and hopefully turn it into a career."
Many students are now looking to build on their success and have enrolled on courses at the college.
Project leader Pam Barrett said: "Many of these students face challenges in their own lives and to overcome these and gain a qualification is a fantastic achievement."