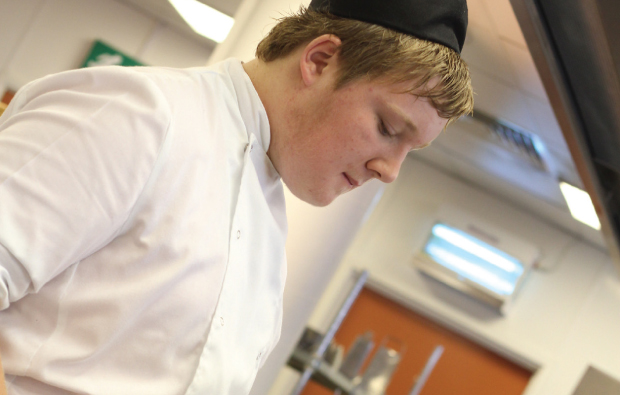 Budding chefs at a Midland college restaurant have been deemed squeaky clean after a surprise inspection by environmental health inspectors.
The Quad'rant eaterie, at Chesterfield College, is staffed partly by catering and hospitality students and was awarded a rare grade five rating, which is the highest grade possible.
Ellie Wynn, head of learning for hospitality and catering, said: "We're so proud of all the staff and students for all of their hard work.
"As the inspection is a complete surprise on the day it's fantastic to see that our everyday practice is of such a high calibre to gain the highest grade possible."
The Quad'rant serves lunch and evening meals to students, staff and the general public.
Ms Wynn added: "Our busy restaurant gives our hospitality and catering students great industry experience and this glowing report is a great advocate of the high environmental health standards that both our students and staff work to achieve."