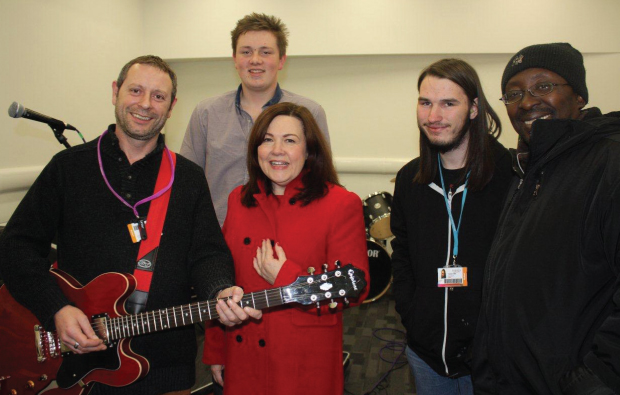 Musically-minded Midland students met the boss of UK adult learning when she dropped by to see college developments first hand.
Kim Thorneywork, Skills Funding Agency interim chief executive, visited West Nottinghamshire College to see how work was progressing on a £24m revamp, including a state-of-the-art centre for creative arts and digital technologies called Create.
She also spoke to students, staff and governors at several college sites across Mansfield and Ashfield.
Ms Thorneywork said: "I'm incredibly impressed by the progress the college has made in refurbishing and rebuilding its estate.
"West Notts College has a very clear vision for its future. It's got a clear focus on what it is doing for local employment and its communities and is absolutely driving forward on these agendas."
The college's Kirkby-in-Ashfield-based construction academy came in for special praise, described by Ms Thorneywork as having "a real buzz".
She added: "There are many young people learning excellent skills there and I was very impressed."
Principal Asha Khemka OBE said: "It was an honour to show Kim how we're investing in new buildings and high-quality facilities to enhance the learning experience."