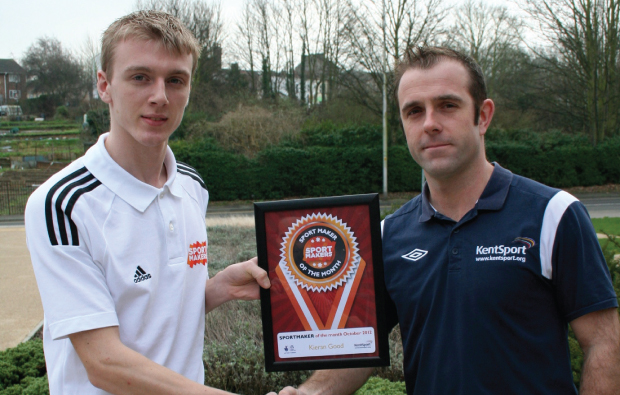 A young volleyball star received a national award for his dedication to helping others get the most out of the sport.
Kieran Good, 17 and from Cliffe Woods, near Gillingham, was named sports maker of the month and won £50-worth of sports equipment after completing 10 hours of voluntary sports coaching in the community.
Kieran, who studies sport and exercise sciences at MidKent College, is a member of the South East England under-18 volleyball squad and won the award for coaching the under-17s and refereeing local league games.
He said: "I'm really pleased to have been recognised for my volunteering.
"I like to think I've helped improve the ability of new and existing volleyball players and given them the chance to play sport competitively."
The Sport Makers organisation aims to encourage volunteering.
Its Kent representative, Stuart Butler, said: "The overall aim is to get at least 40,000 young people committing 10 hours or more to volunteer in sports or other physical activities.
"Kieran has done fantastically well and we hope this recognition encourages others to follow in his footsteps."